Scripps Ranch High School
"Two of the doors are used in huge classroom work areas and open to the inside courtyard. We like the glass doors because they allow us to see through them as opposed to rollup doors. We make good use of them, the larger projects we work on need big doors." Read More...
- Mena Abdo, Engineering teacher,
Scripps Ranch High School
San Diego, California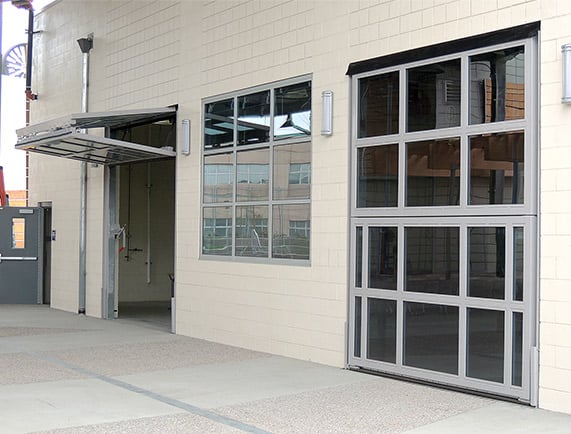 Scripps Ranch High School in San Diego placed an order for four Schweiss designer doors. The school has a strong emphasis on "The Green Movement. Each Schweiss 9' 10.25" x 11' 11.5" bifold liftstrap door was custom made at the Schweiss factory.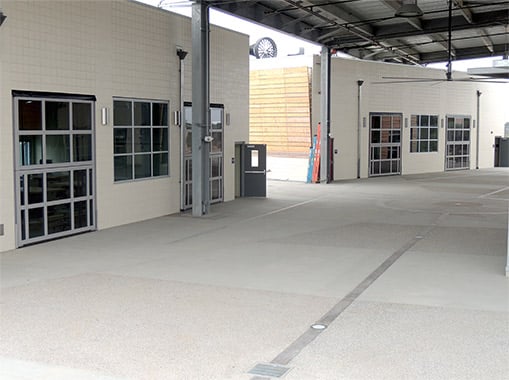 The Schweiss custom-made Designer Doors had a special inset window design and were powder coated. The doors also have remote openers and manual latches. This photo shows the placement of all four doors leading into the school workshops and labs that teach robotics, solar power and sustainable technology.