SCHWEISS OFFERS CHOICES
• Bifold Doors with Lift Straps
• Hydraulic Doors with Superior Pumps
• Designer Doors - Custom-fitted/manufactured
with the support of the Schweiss Team
• BYOD - Build Your Own Door Kits
NO "NON-COMPETE"
Schweiss believes your willingness and participation in joining the Schweiss Team is good enough! No contract needed! Schweiss trusts and believes if the job is done well, there is no need to sign a Non-Compete and restrict your business! When you're satisfied, our working relationship will continue to prosper!
TERRITORY
Schweiss has no territory restrictions on your business and no boundaries on where you can find opportunities to sell more doors! We have seen dealers reach out and do really well. Schweiss does not set boundaries on its dealers... it's your business!
PRICING
- INSTANT, FAST TURNAROUND QUOTES.
Schweiss does not dictate or fix your pricing. You manage your own door sales!
Schweiss has a full sales staff ready to walk you through questions that occur!
INSTALLATION
Opportunity to Install Schweiss doors.
Complete Installation Manuals available.
Backup with Phone Support from the Schweiss Team.
CLICK HERE
TO WATCH AN AERIAL
DRONE TOUR OF THE
SCHWEISS FACTORY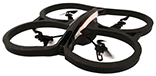 NOTE FROM THE OWNER
Schweiss is active day-to-day, manufacturing and constantly designing a better door to offer you the best! We welcome you to join our team at Schweiss Doors. As the owner of Schweiss Doors I can guarantee your calls will be answered in a timely manner and we will provide instant quotes on request.