Many industrial buildings, manufacturing facilities, and aircraft hangars require wide doors and high inside clearance. Schweiss Doors are ideal for any type of building that requires a high clearance inside the building.
A Schweiss hydraulic door provides maximum access to your building's available storage space, allowing you to get full value from your facility. Start utilizing your building to it's fullest potential with a high-tech door.
EACH DOOR COMES PRE-HUNG WITH ITS OWN SUBFRAME
When you receive the door, the one-piece doorframe comes pre-mounted on its own framework - no welding necessary. The framework consists of the continuous header that's factory welded to the cylinder legs. The doorframe is attached to the complete framework at the factory making installation easy. The framework also adds extra building support. Schweiss self-contained framework simplifies installation.
MOUNTING STYLES FOR HYDRAULIC DOORS - PICK ONE
Look at the examples to get a better idea of how we can mount your hydraulic door to best fit your needs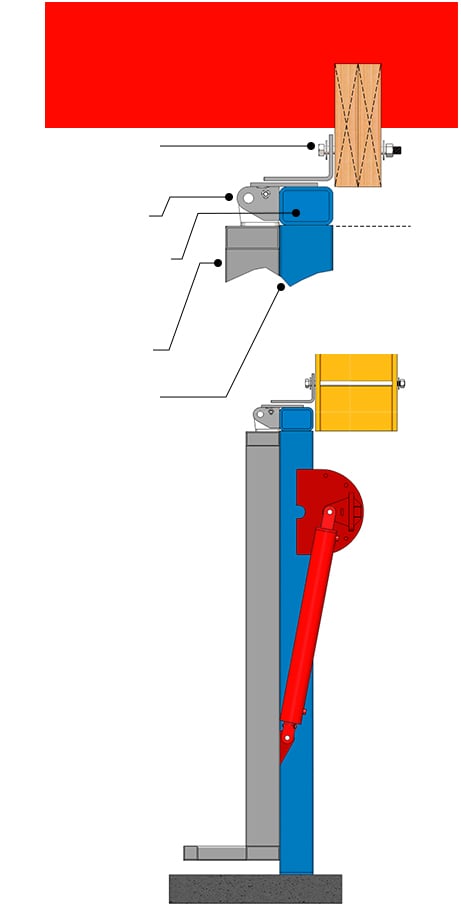 Outside Mount
Lose no headroom
Get more clearance!
Wood
header
Support Clip to Building
Door Hinge
Freestanding Header Tube Continuous
Doorframe
Side Column
Support Frame
Clear
Opening
Outside Mount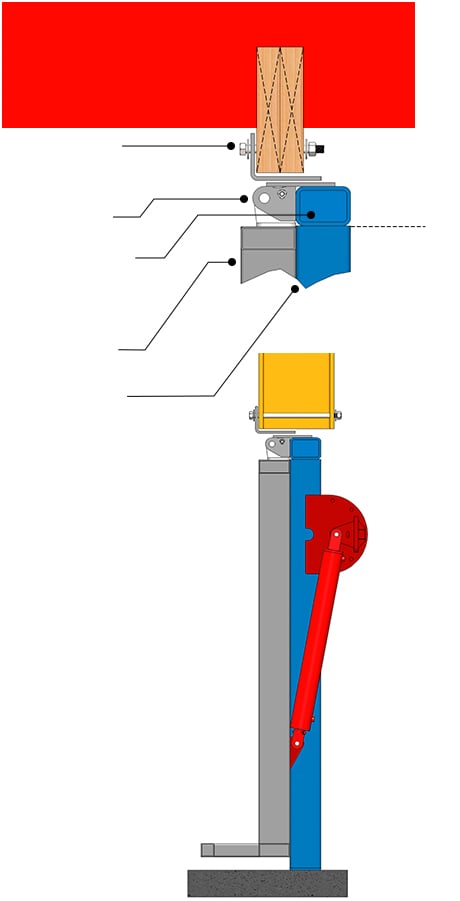 Flush Mount
Recessed into building
Wood
header
Support Clip to Building
Door Hinge
Freestanding Header Tube Continuous
Doorframe
Side Column
Support Frame
Clear
Opening
Flush Mount