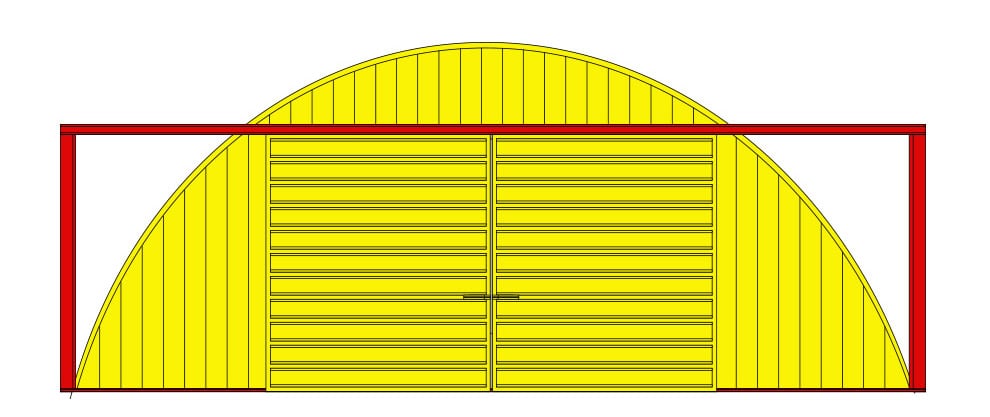 RETROFIT YOUR DOOR
Our customers ask us to retrofit their existing quonset style buildings with a new bifold door to better utilize their building and take advantage of the reliability and durability of our bifold doors. Continue reading to learn how Schweiss can help you revitalize your existing building structure and enjoy the benefits of owning a bifold door.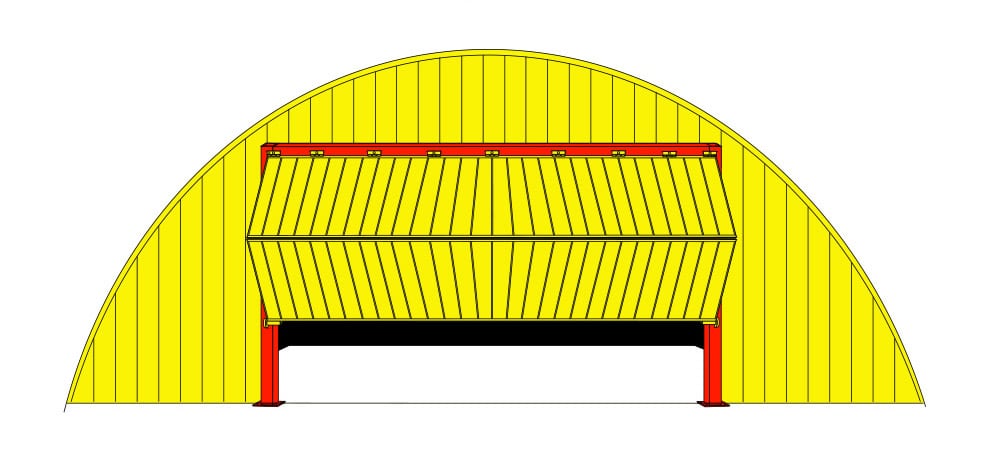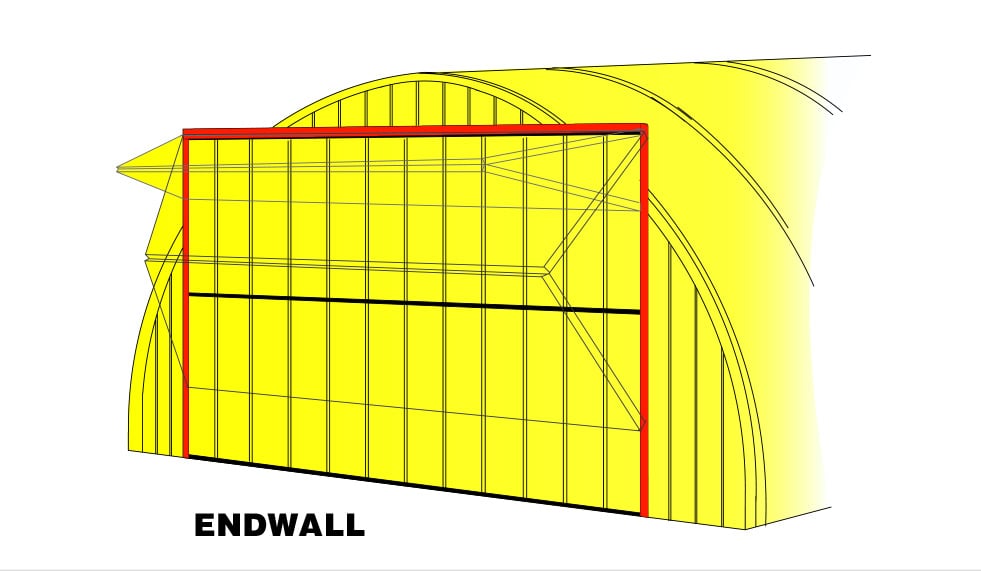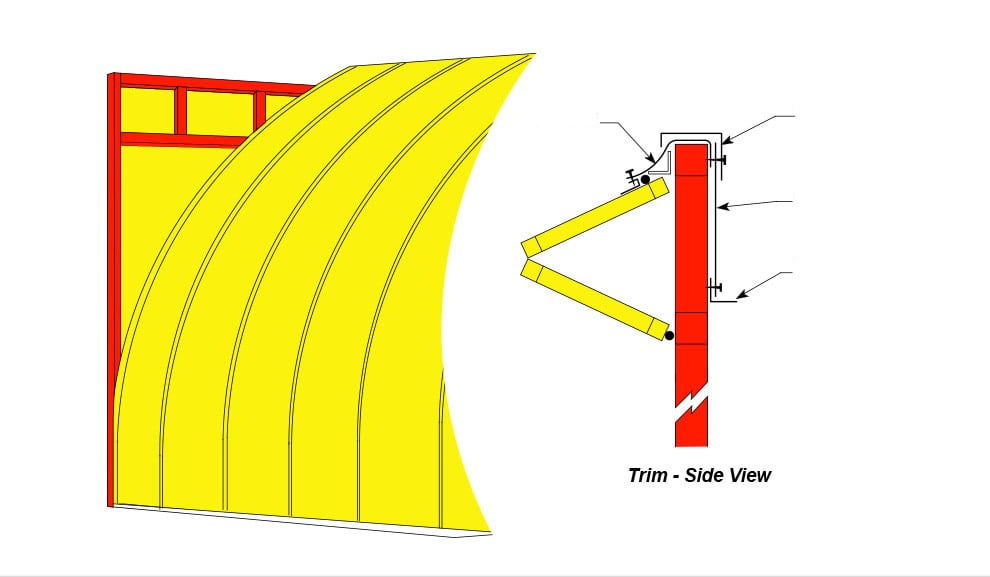 Rubber
Top Flash
Steel Siding
Base Trim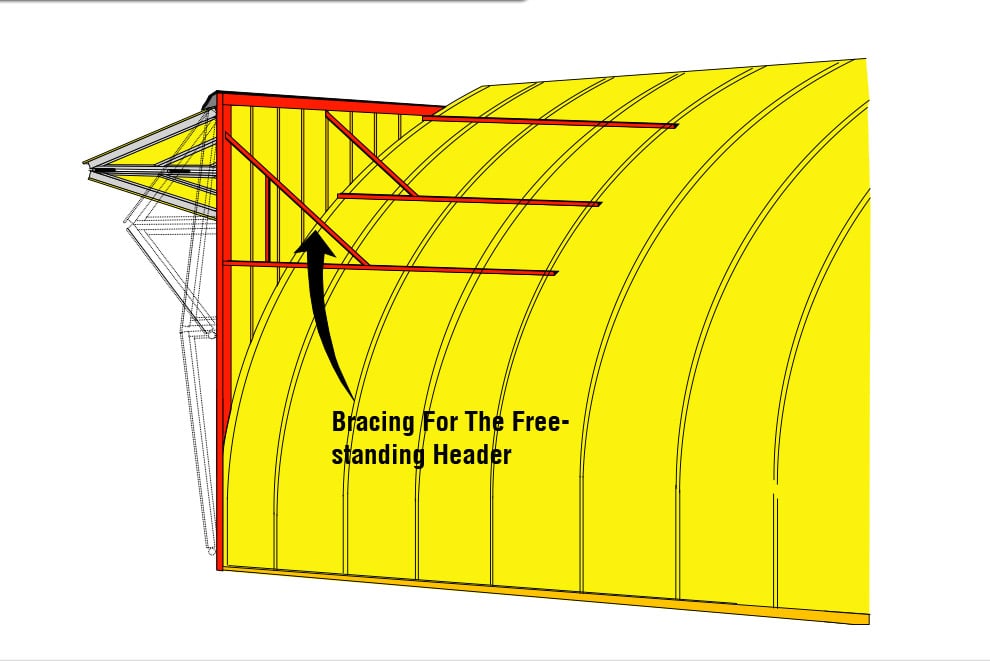 Regular Freestanding Header Setup
Freestanding Header Is Above The Endwall
Freestanding Header Is To The Very Top Of Building

Bifold Door Attached To Each Freestanding Header Style

How a Quonset can be modified to hold a bifold door. Stay within the roof line.
Opening the entire endwall of your Quonset to gain width and height.
Mounting a bifold door on the sidewall of your Quonset.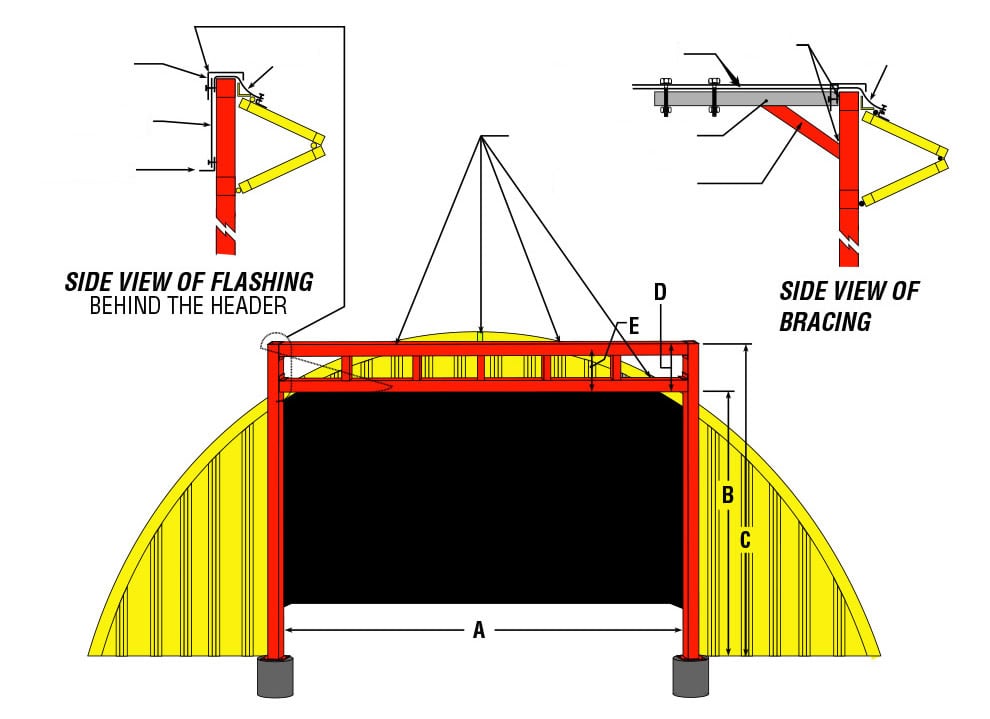 Rubber
Top Flash
Steel Siding
Base Trim
Rubber
Weld
Building Roof
Horizontal Support
Lateral Bracing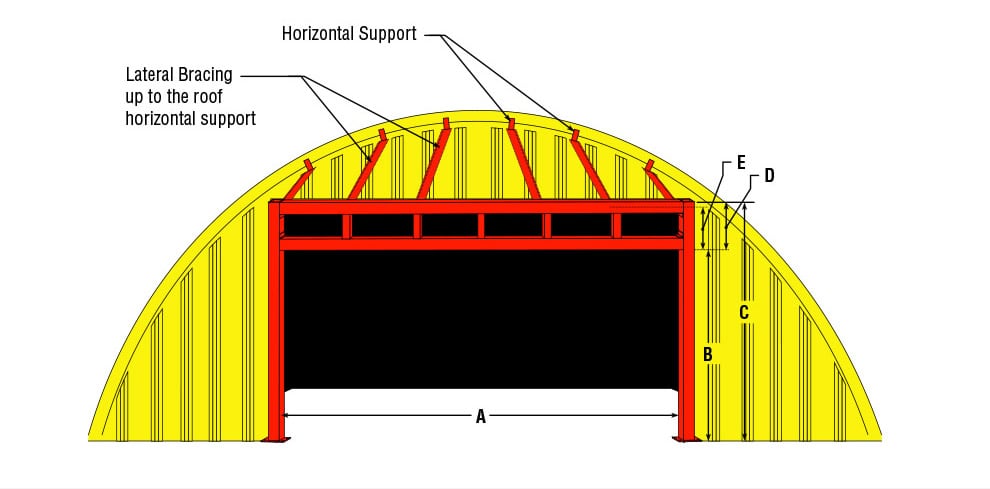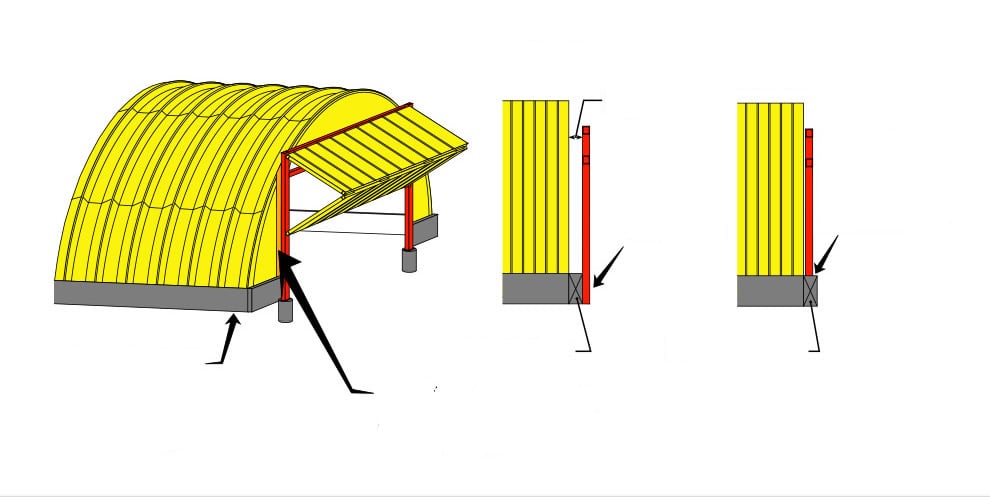 Option 1
Side View
Option 2
Side View
Gap
Header is
sitting on the
face of
concrete curb
Header is
sitting on the
face of
concrete curb
Concrete Curb
Concrete Curb
Concrete Curb
Hold freestanding header
legs away from the face of
the building
Sheet this gap between
the freestanding header
and the Quonset building