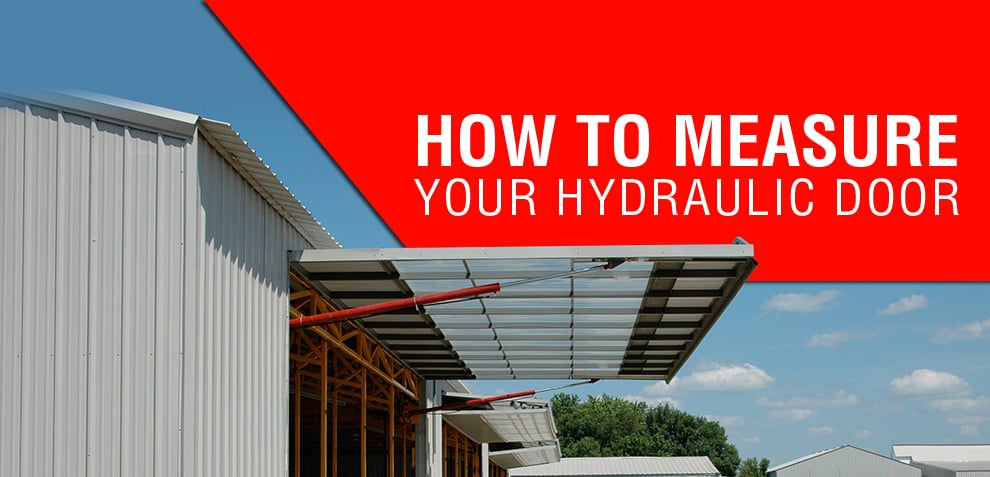 Schweiss will work with you, your architects, contractors, or building supplier to ensure a perfect fit on your building. We supply door weights, engineering data, windload specifications and design specifications to make certain that you have all the necessary information needed for the design of your building to accept the Schweiss door of your choice.
Schweiss will answer your questions and assist you with your building drawings to make sure your hydraulic door will fit your "New" or "Existing" building.
Schweiss provides the necessary Detailed A-1 through A-6 spec sheet with each bid / order. These should be read by anyone involved with the selection or purchase of the industrial door of your choice.
Schweiss will provide you with the specific loads that are applied to your building and door.
Schweiss provides the actual measurements, movements, weights, and hinge locations.
Schweiss provides the actual measurements for your door covering / sheeting. If you have any questions about Schweiss doors or need technical assistance, feel free to call us at (800) 746-8273.

Building
Stub
Column
By Bldg
Mfg
Bldg
Column

Building
StubColumn
By Bldg Mfg
Mounting Holes To
Attach To Your Building
Bldg
Column
Attachment
Angle
Door Hinge
Door Frame
Continuous
Header Tube
Door Frame
Cylinder Leg
Supports

Building Main Frame
Building Sheetinge
Stub Columns
Lateal Bracing
The lateral bracing will
support the building
column / cylinder leg
from the forces of the
door.
Total clear opening height
Distance from finished floor to the very top of doorframework.
Distance will vary on different size doors.
Distance from finished floor to beginning of building sheeting.
Distance from finished floor to center of the mounting hole.

Schweiss Bifold Doors is proud of our new "One-Piece" custom built hydraulic doors that swing out and require no headroom. Already a leader in the bifold door industry, Schweiss Bifold Doors continues to bring new quality products to our customers with the introduction of the "One-Piece" line of custom built hydraulic swing doors. Our "One-Piece" doors provide a one-piece design that requires zero headroom, comes prehung, is watertight, easy to install, easy to operate, easy to insulate and will swing out to provide a canopy.

Many industrial buildings, manufacturing facilities, and aircraft hangars require wide doors and a high inside clearance. Schweiss Doors are ideal for any type of building that requires a high clearance inside the building. A Schweiss bifold or hydraulic door provides you maximum access to your building's available storage space, allowing you to get full value from your facility. Start utilizing your building to it's fullest potential with a High Tech door.