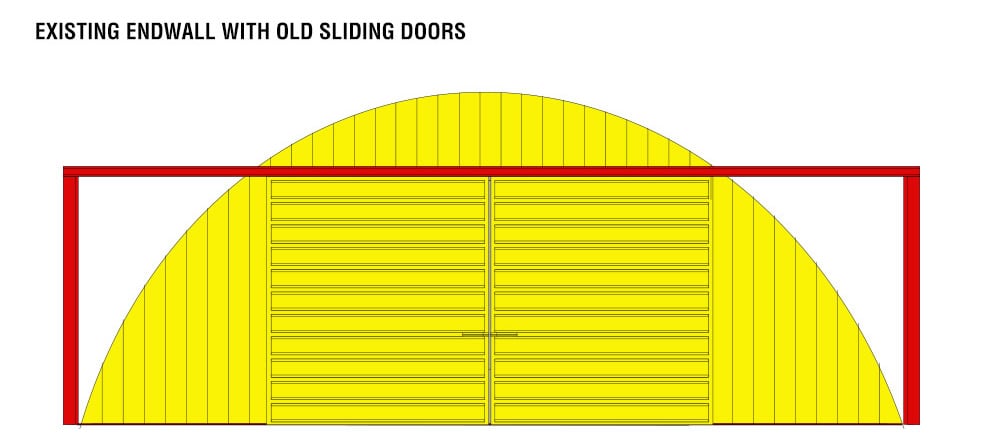 Aviation
Automotive
Farm
Commercial
Welding
Industrial
Equipment Repair
MULTIPLE USES
An "Automatic Bifold" door gives you the flexibility to make your door opening a practical width for today's large equipment, truck or airplanes without worrying every time you enter your building with large equipment. Are you going to clear the side columns? Width is no problem with a bifold! An older building- with too small of a door opening is almost useless, but you can put your building back to work for you again by going bifold. It really sharpens up the appearance of older buildings.


Regular Freestanding
Header Setup
Freestanding Header
Is Above The Endwall
Freestanding Header
Is To The Very Top Of
Building

Bifold Door Attached To Each Freestanding Header Style

How a Quonset can be
modified to hold a bifold
door. Stay within the roof
line
Opening the entire endwall
of your Quonset to gain width
and height.
Mounting a bifold door on
the sidewall of your
Quonset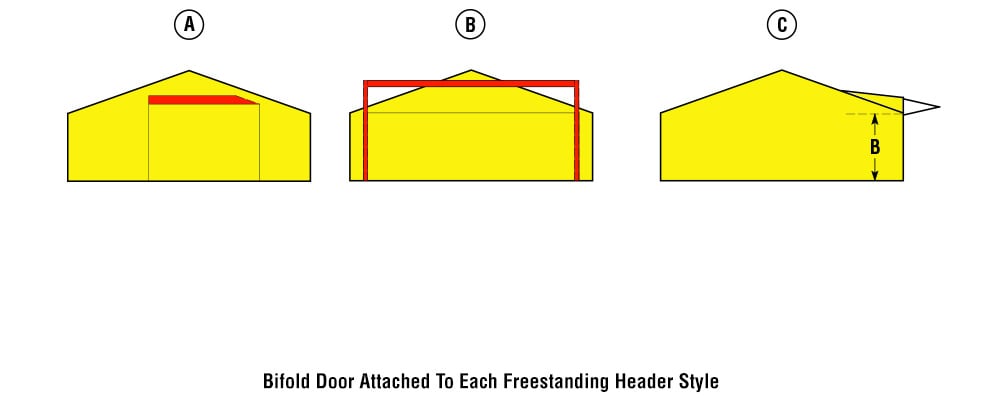 If the door would stick out
beyond the roof line, we
can custom cut the corners
of the door to keep your
building looking nice!
If you want to open the whole
end wall of your building up,
we can run posts up and
above or add on to your
existing posts to make sure
you won't lose any headroom!
If you are short headroom on
older buildings, we can also
extend your wood or steel
posts and put your header
up and above.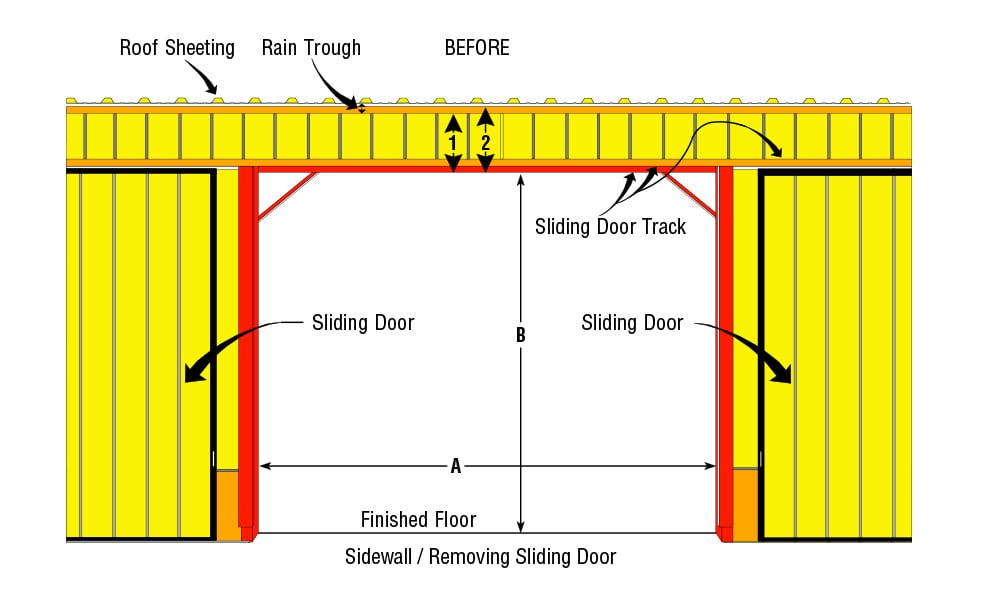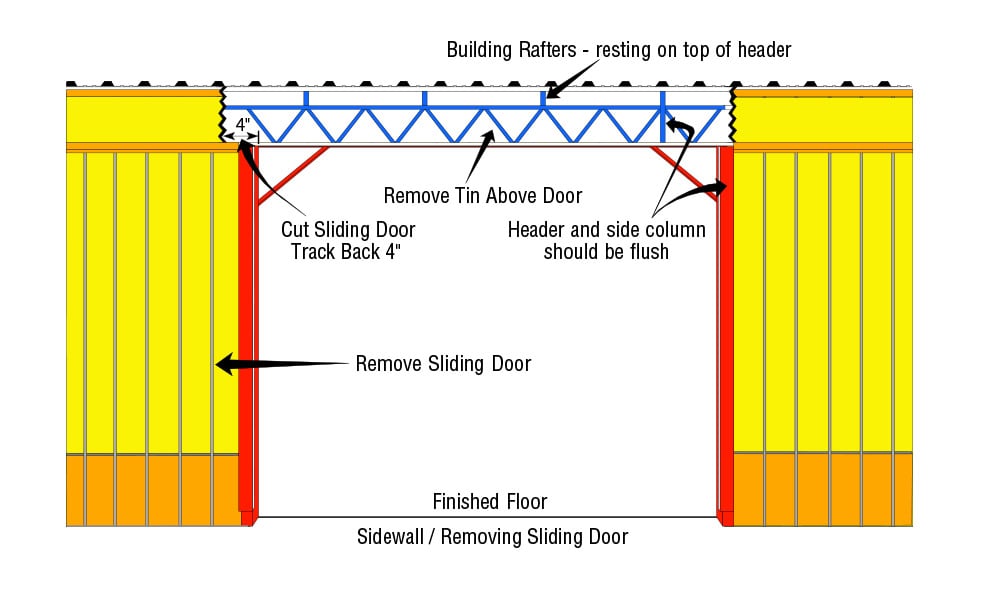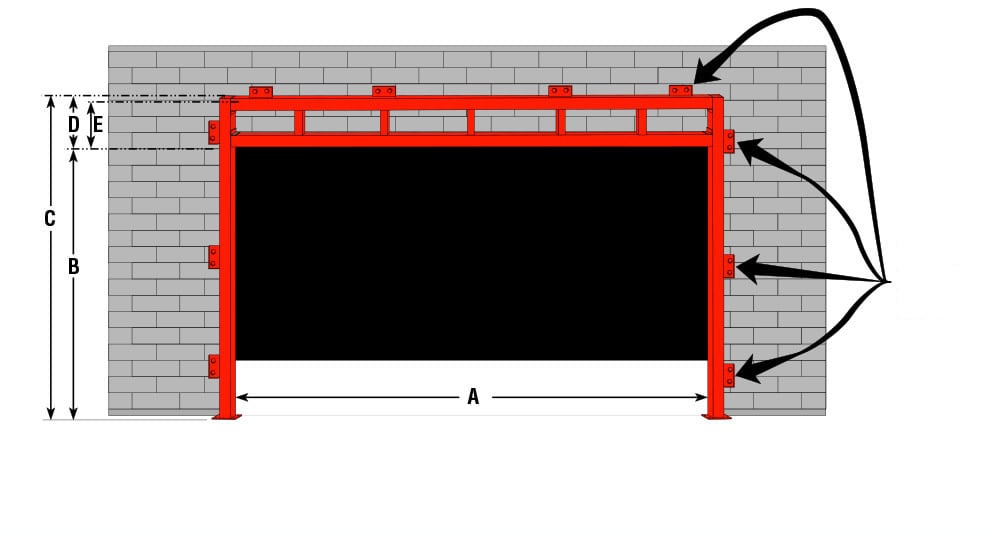 Plate
bolted
to bldg.
Freestanding Header Is Mounted To The Front Of The Building Shown
With A Bifold Door.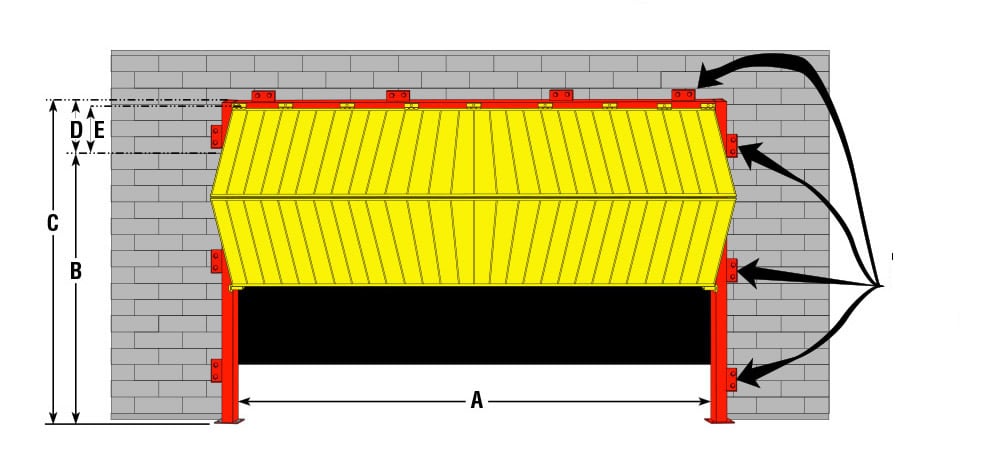 Steel Plates for added strength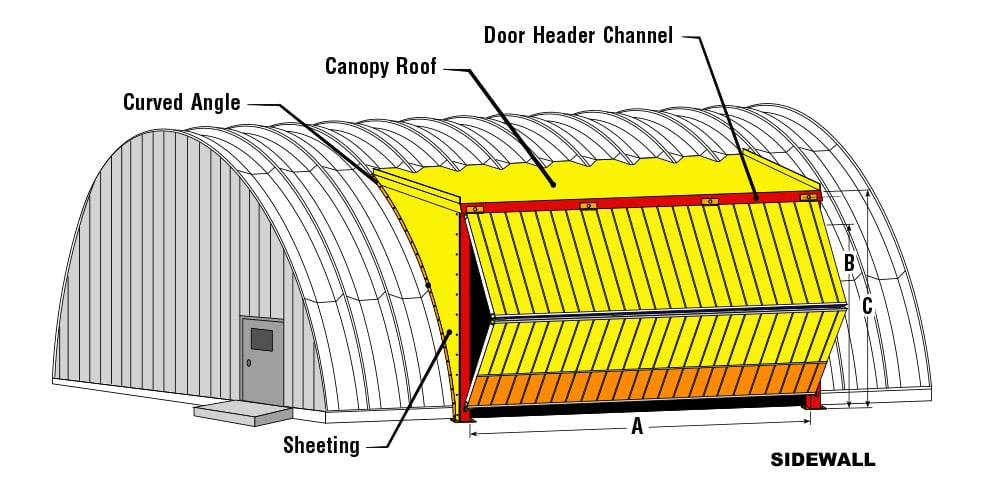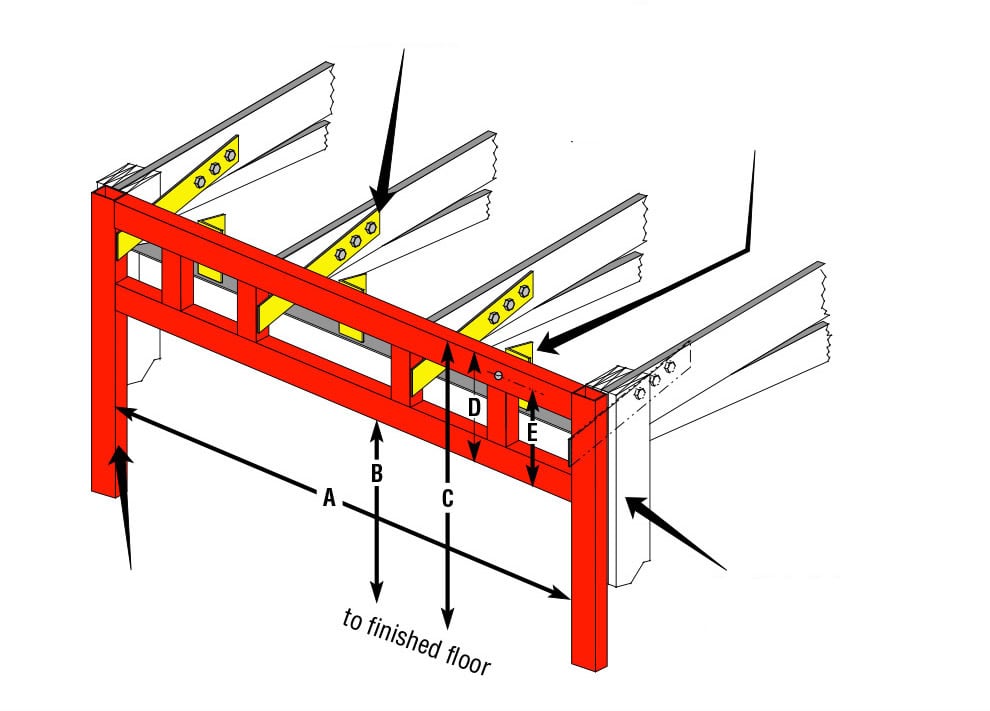 Substitute Hangar Bracket
3" x 4" x 1/4" Angle Extension Bracket
(Sized per door / place by each hinge)
Lateral Bracing
Freestanding
Header
Building Side Column
wood or steel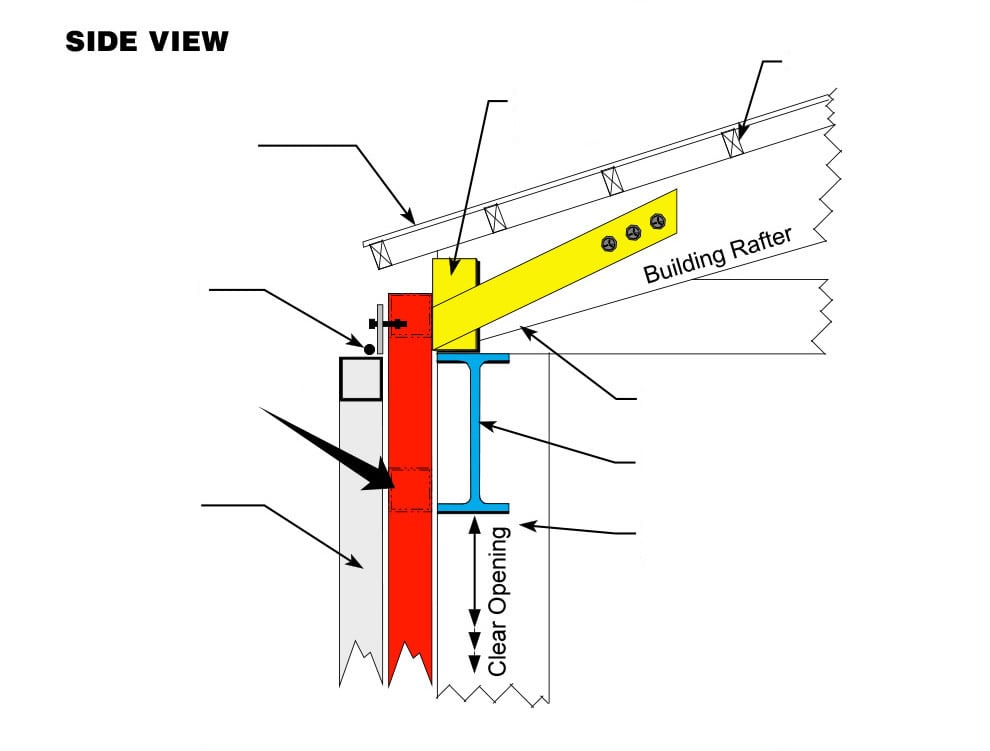 Building Sheeting
Single Hinge
Freestanding Header
Doorframe
Extension Header
Bracket
Roof Purlin
Lateral Bracing
I-Beam Bolted to column
Building side column
wood or steel

One of our customers,
Gary Svenningsen, sent in
pictures of a good idea he
had. Mark the clear
opening for any size
plane, using these height
markers on the side
columns.