Airport Photos
Great for Airport Hangars
An airport hangar typically houses large aircraft and requires large doors that span most of the width of the hangar. Schweiss doors can be built to endure hurricane-force winds while also maintaining high reliability and ease of use. With our patented lift strap system, accessing your airport hangar quickly, quietly, and easily is as easy as the push of a button. Whether you are opening your door while you taxi your aircraft from the runway or sitting on the ramp in your aircraft outside your hangar, you will be able to open your door easily. Time is money, and you'll save both with the convenience of a Schweiss door.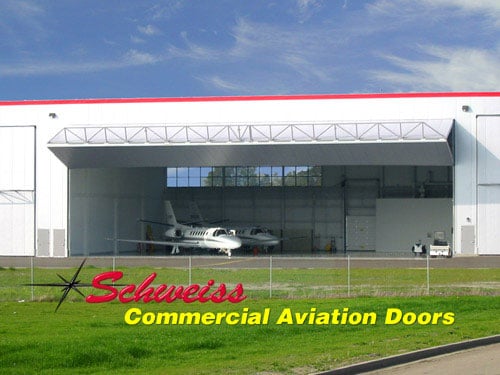 Corporate Airplane Hangar with Bifold Door
EAA Chaper 1210 of Biddeford, Maine with their new club hangar and Schweiss Bifold door. The club built the 60' x 80' hangar with donations and their own labor. The club members even installed the door themselves and were delighted with its ease of installation and its operation.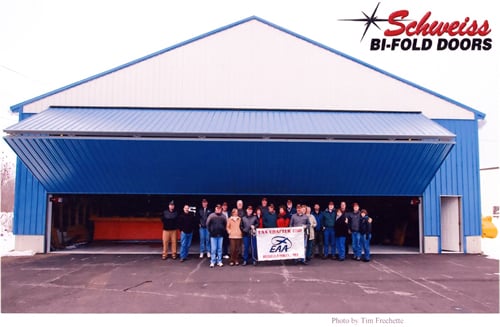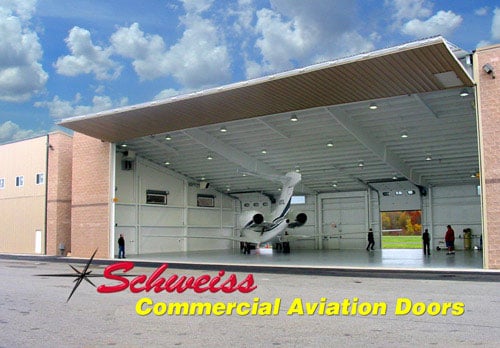 Airplane Hangar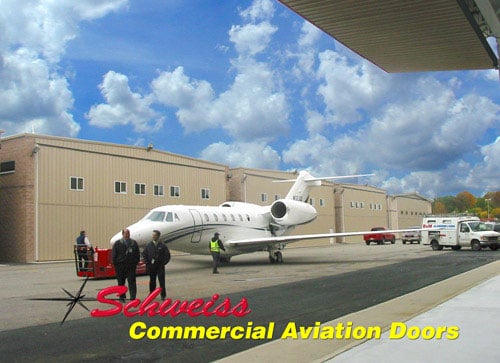 Aircraft Hangars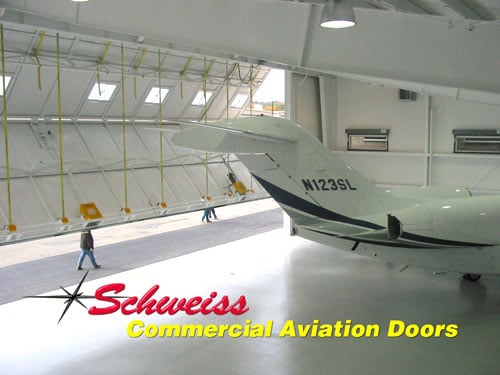 Inside an Airplane Hangar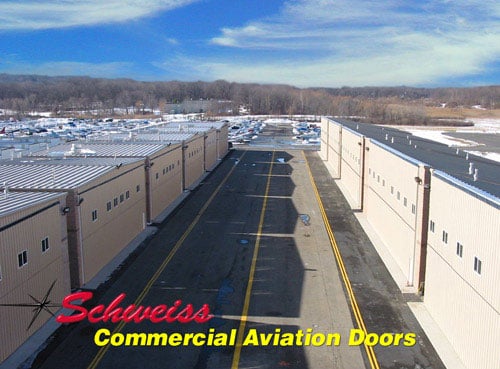 T-Hangars with Schweiss Bifold Doors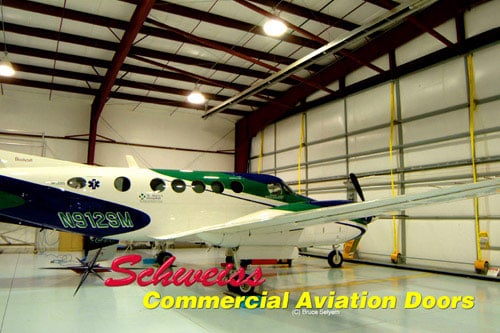 Small Airplane Hangar Inside View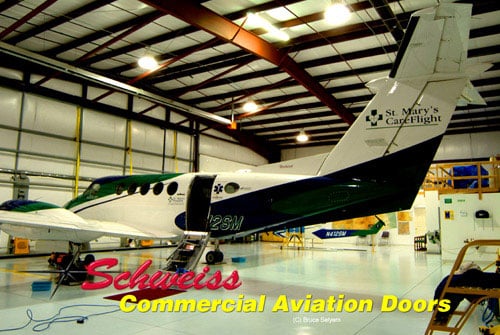 Small General Aviation Aircraft Inside Hangar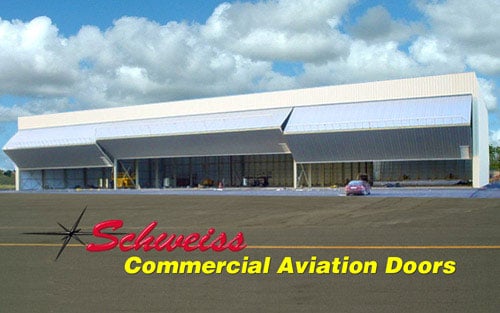 Three Large Schweiss Bifold Doors on One Aircraft Hangar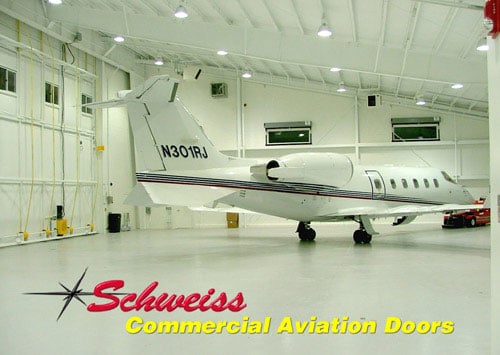 Corporate Hangar with Bifold Door Inside View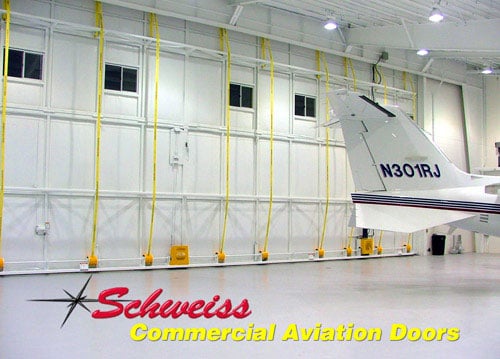 Airplane Hangar with Bifold Door Inside View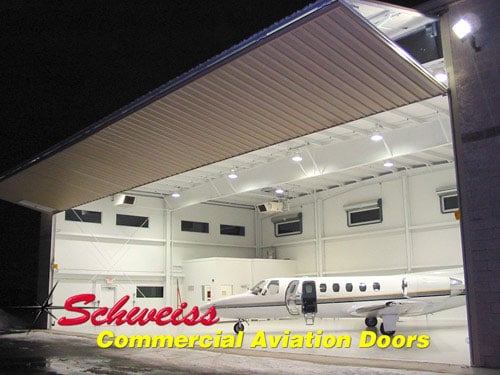 Commercial Airplane Hangar Outside View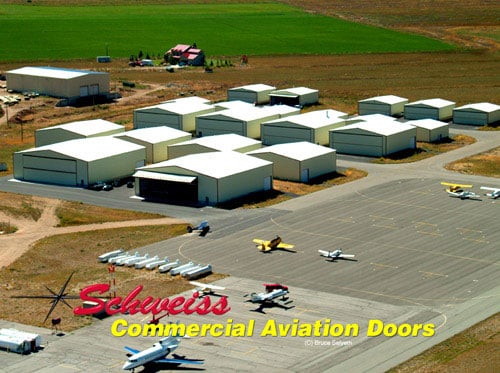 Aerial View of Airport Hangars with Bifold Doors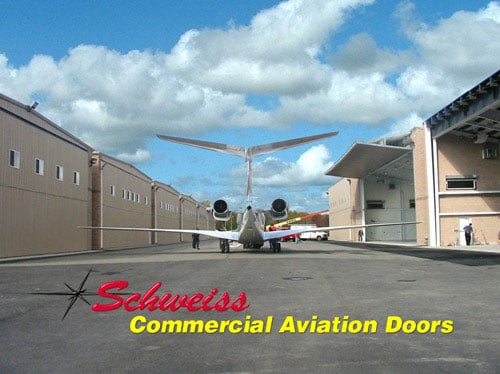 Row of Aircraft Hangars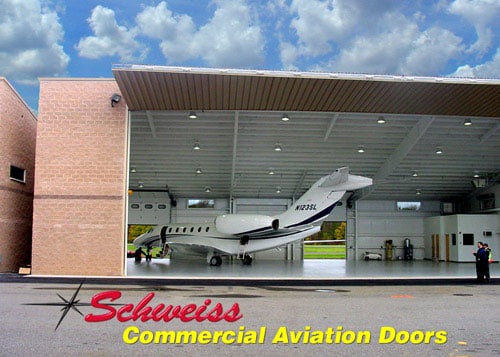 Corporate Aircraft Hangar with Bifold Doors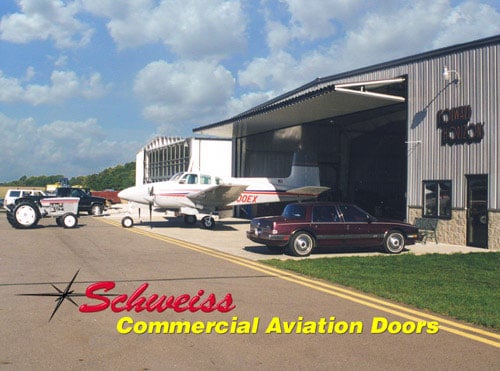 Small Aircraft Hangar Outside View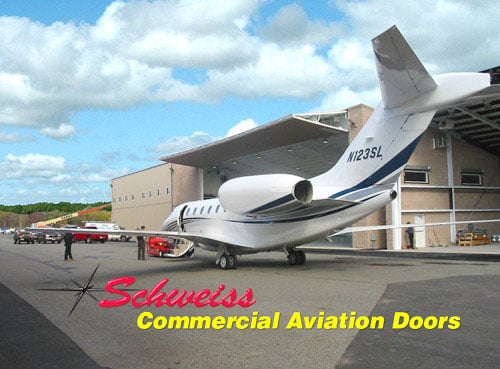 Three Aircraft Hangars using Schweiss Bifold Doors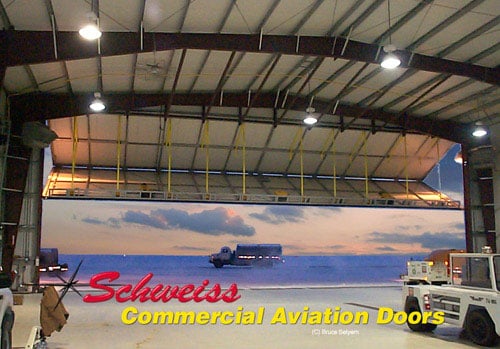 Large Aircraft Hangar Inside View in the Winter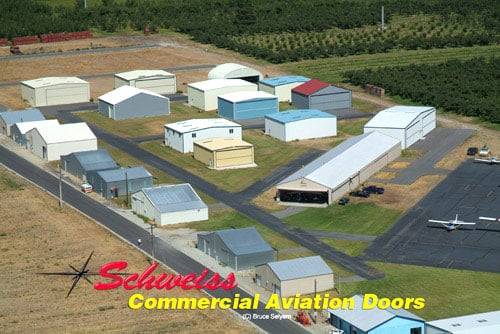 Small Airport with many Small Aircraft Hangars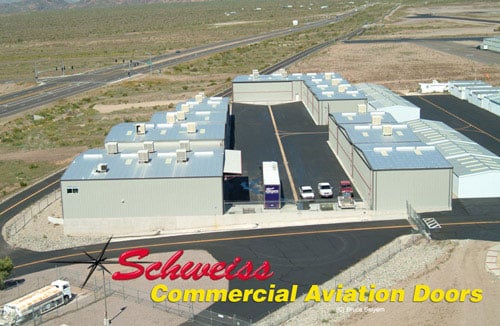 Airport With Small Airplane Hangars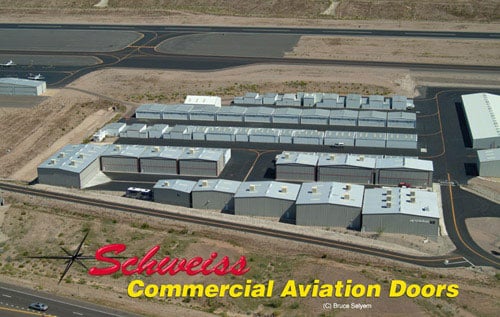 Airport With T-Hangars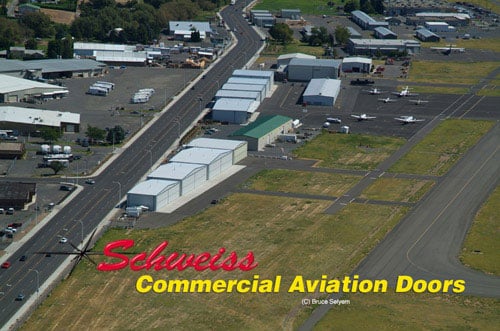 Airport With Box Hangars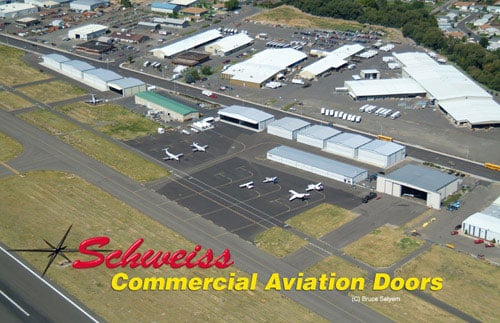 Aerial View of T-Hangar and Box Hangar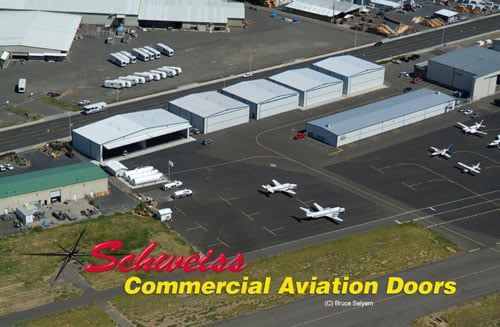 Airport With T-Hangars and Box Hangars