Airpark Photos
Schweiss Bifold and Hydraulic Doors are the perfect solution for any plane storage need. Whether a nested t-hangar, box hangar or any other type of hangar, plane storage is a breeze with a Schweiss door. Many buildings used for storing planes and other aircraft require very wide doors and high clearance. Schweiss doors can meet both of these requirements while, at the same time, delivering a reliable door that can be designed strong enough to withstand hurricane-force winds and open easily with the push of a button.
Fly-in Home with Attached Hangar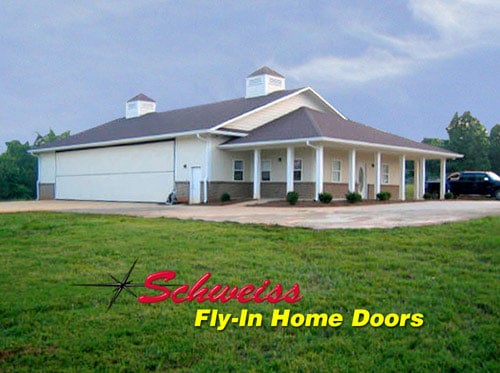 Residential Building with Attached Hangar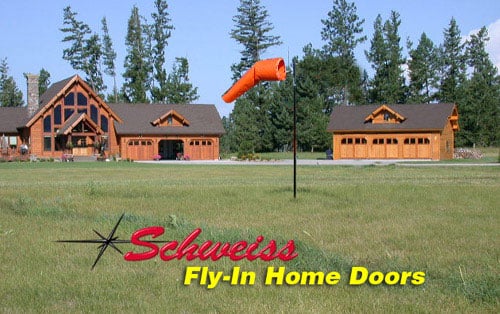 House with Plane Storage Building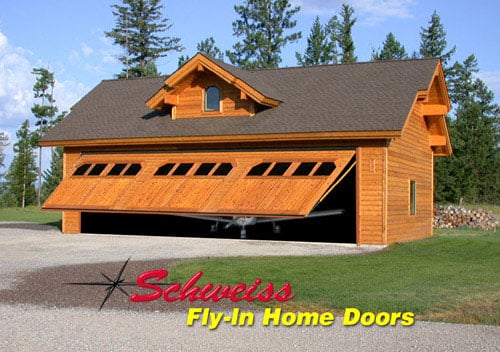 Plane Storage Hangar with a Hydraulic Door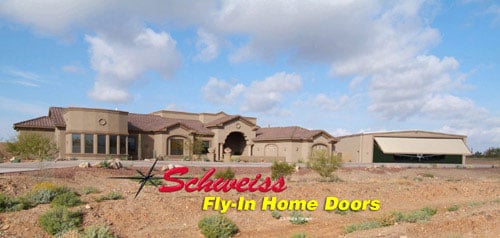 Desert Home with Plane Storage on Site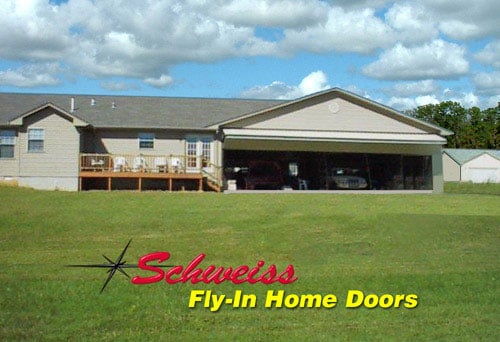 House with Bifold Door on Attached Garage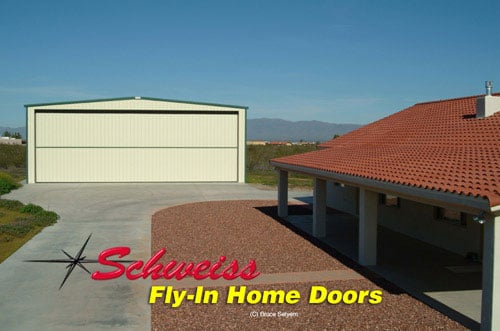 Airpark Home with Detached Airplane Hangar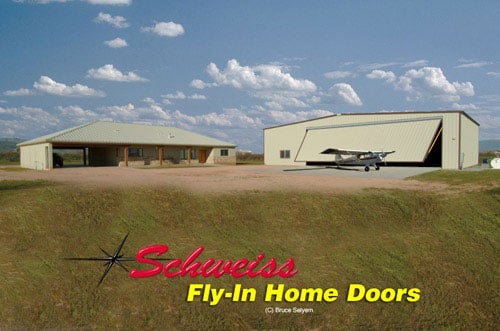 Plane Storage Building with Hydraulic Swing-out Door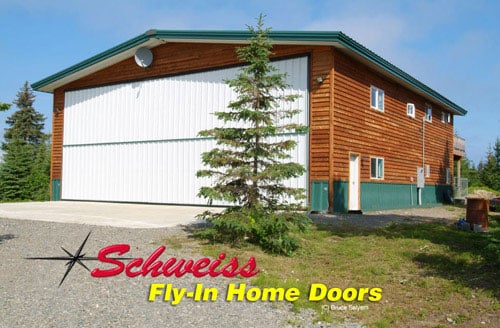 Residence with Attached Plane Storage with a Bifold Door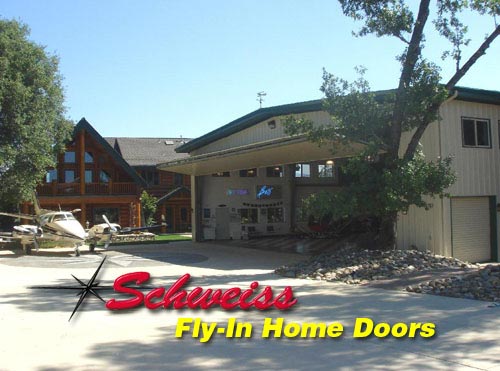 Hangar with Bifold Door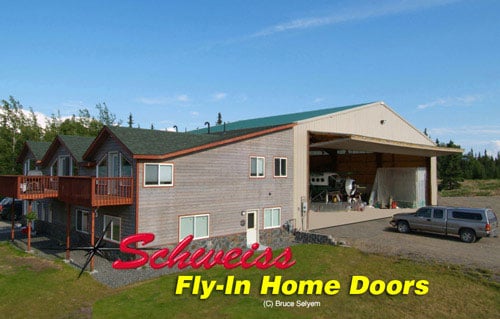 House with Attached Garage for Plane Storage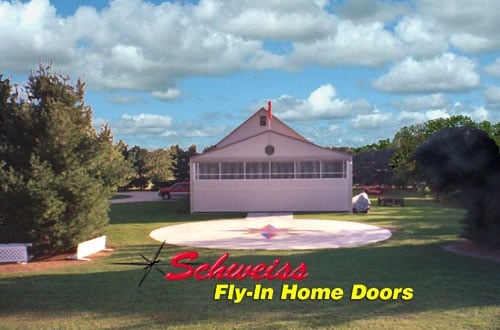 Fly-in Home with Helicopter Hangar and Bifold Door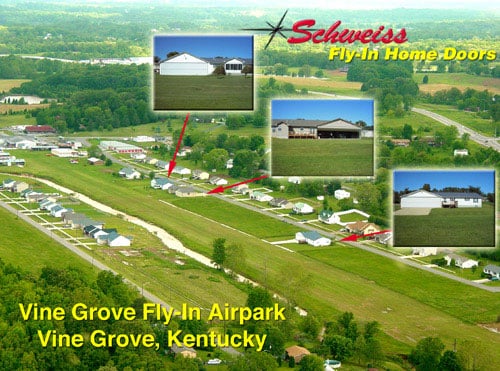 Airpark in Vine Grove, Kentucky.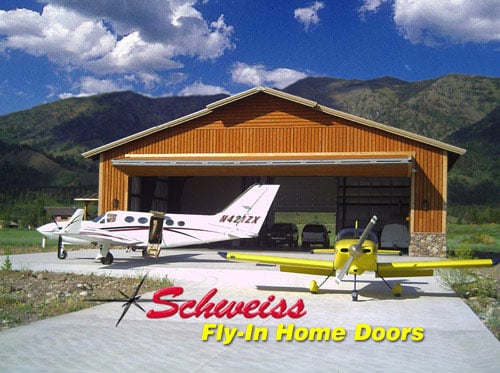 General Aviation Plane Storage Building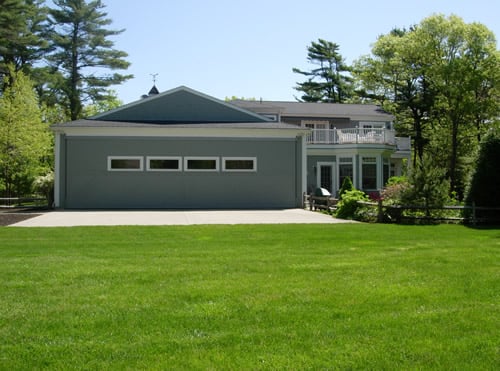 Airpark Home on Grass Strip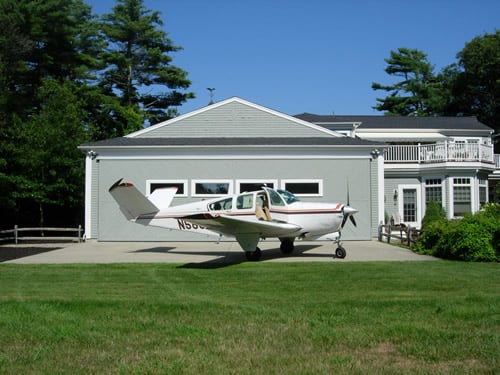 Plane Sitting in Front of Airpark Home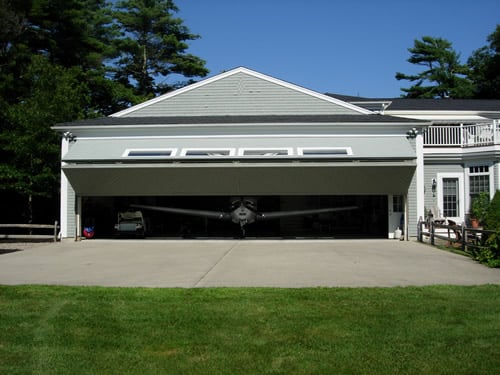 Plane Inside Hangar of Airpark Home