SPECIALTY DOORS

WE WILL:
Custom build to fit your
building - Deliver and Install
DOOR POSSIBILITIES:
• Greenhouse
• Restaurant
• Outdoor Stages
• Apartment Walls
• Storefronts

A typical garage door folds up and back
when it is lifted, drastically reducing
your garage's available headroom. A
Schweiss Specialty Garage Door will not
only free up lost headroom but improve
the look of your garage. A Schweiss
folding garage door allows you total
freedom with the look of your garage.
You can apply siding to your door to
match the garage and have custom
shaped windows built into the door. For
a strong, long-lasting, and totally unique
look, go with a Schweiss Door.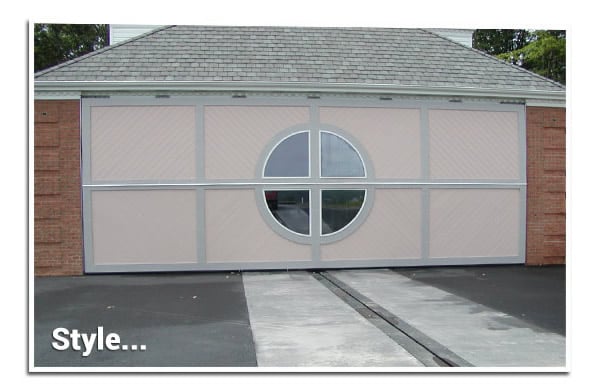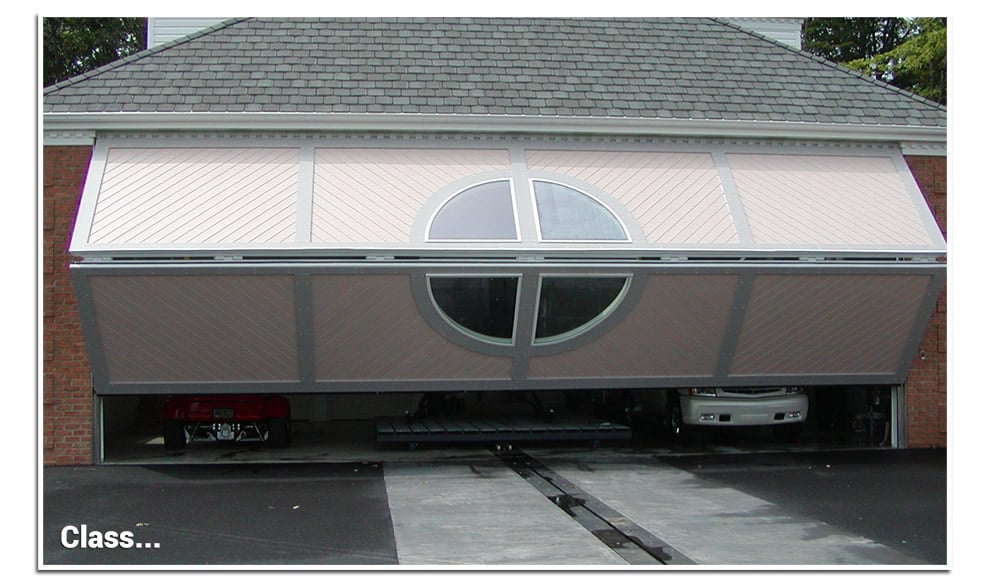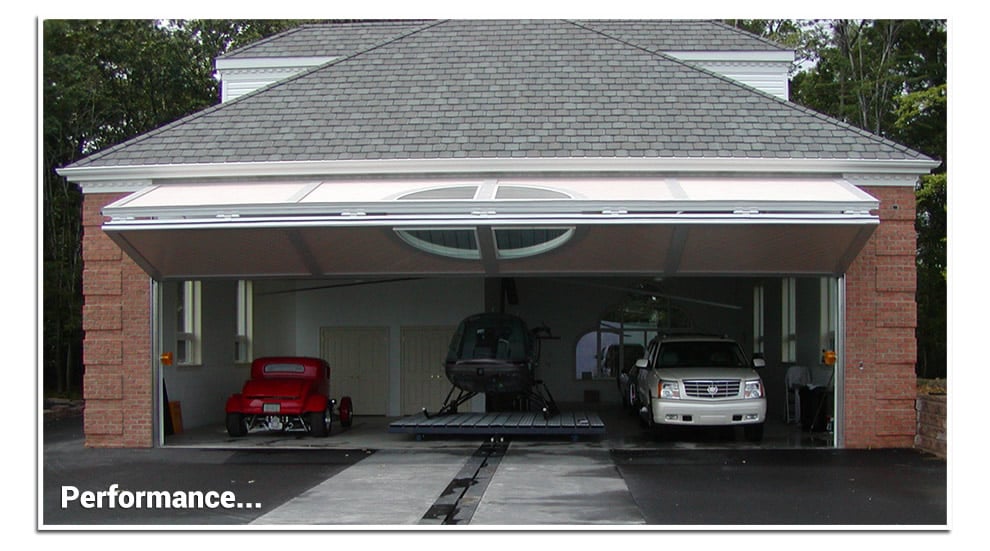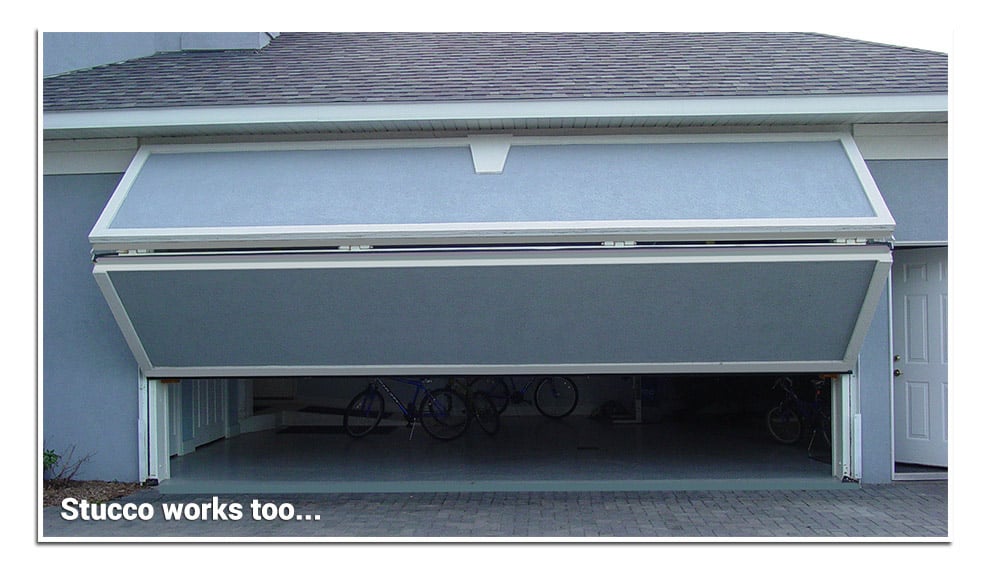 Finished
Floor
Side View
Building Column
Door rolls up column
T Rail by Schweiss

CUSTOM DOORS
NEED A DOOR FOR
SPECIAL APPLICATION?
Unique doors made by Schweiss.
• Greenhouse
• Restaurant windows
• Outdoor entertainment stages
• Crane doors
This is a greenhouse with
multiple openings done by
Schweiss Bifold Doors.
Each of the bifold doors are
covered with translucent
material.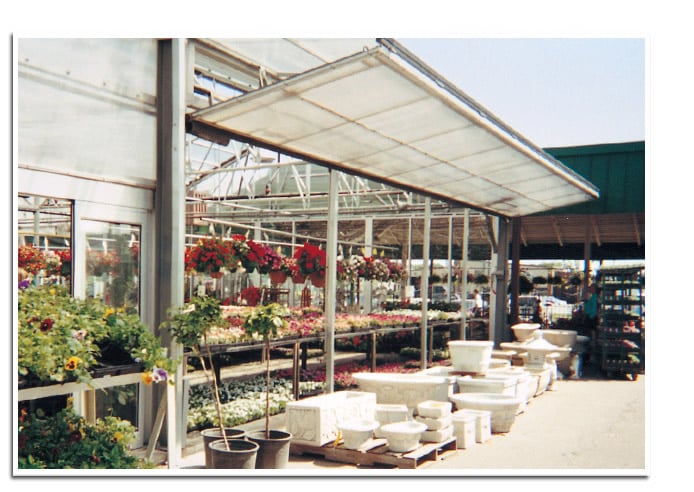 WE CAN:
Custom Build to fit your
building - Deliver and Install
This is a restaurant where
Schweiss Bifold Doors built
bifold windows so the customer
can look out into the mall as they
eat.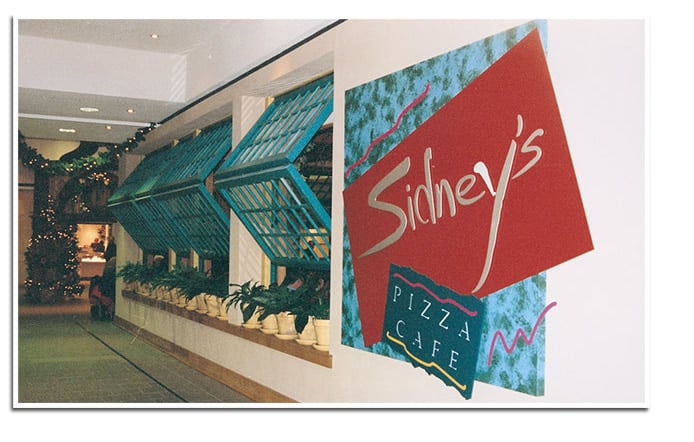 One of our customers,
Gary Svenningsen, sent in
pictures of a good idea he
had. Mark the clear
opening for any size
plane, using these height
markers on the side
columns.