UNDERSTAND WHERE THE DOOR IS BEING MANUFACTURED
WHO'S RESPONSIBLE FOR THE WARRANTY OF THE DOOR
Who will be responsible, and for what, if your door pukes out on you
and you need service?
Who can the customer call when in need of service?
How many years of door experience does the door manufacturer have?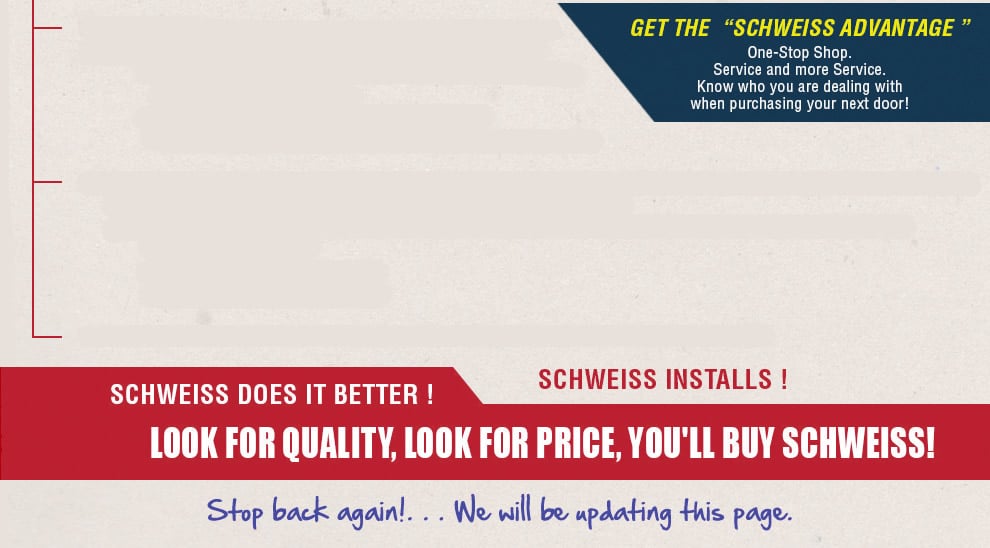 SAD BUT TRUE. . . Over the years there have been manufacturers that have stopped building doors for many reasons. . .
Perhaps due to low margins, poor cash flow or cash flowing to the wrong places?
Who stands to lose the most when a door manufacturer STOPS manufacturing and repairing doors?... Answer: The Customer!
Who will fix your door?
Where will you be able to get parts?
Who will honor your warranty, if any?
SCHWEISS EXPERIENCE IN THE DOOR WORLD . . . 40 YEARS OF BUILDING DOORS