Schweiss opens things up at the Renville County Fair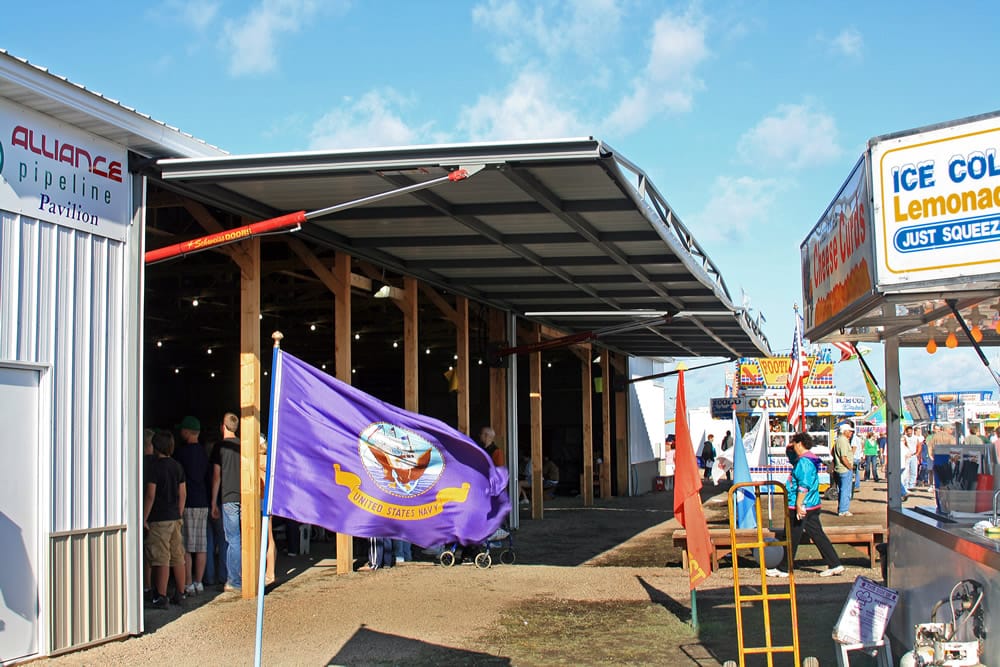 Hydraulic Doors from Schweiss offer shade during the hot summer days.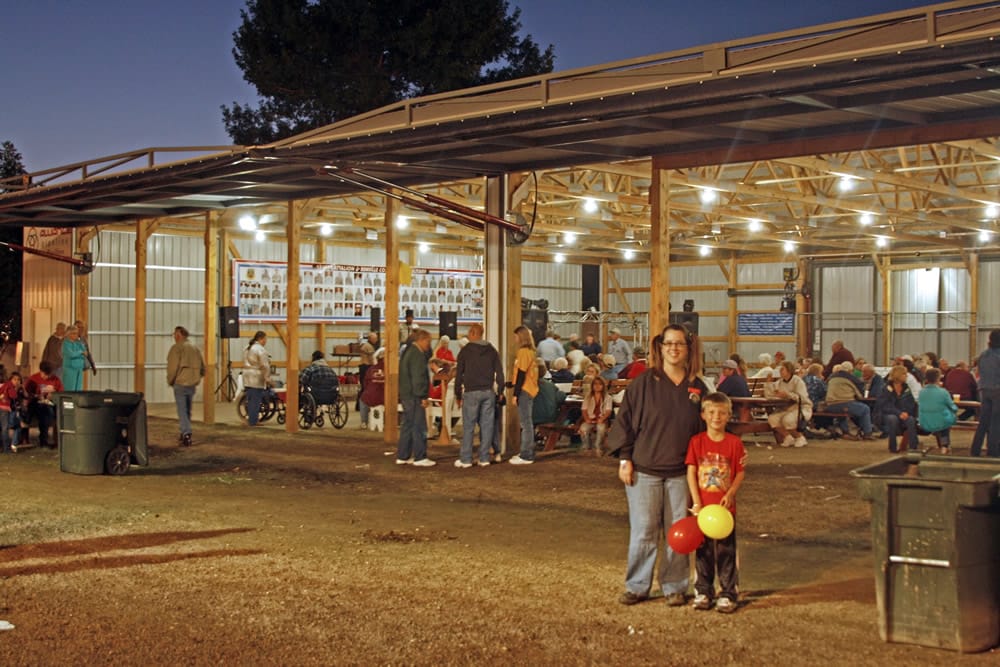 Twin Hydraulic Doors located in the Sidewall of the Building opened up five-plus bays.
Schweiss Hydraulic Doors Open up Building While Leaving Original Structure Intact
Schweiss Hydraulic and Bifold Doors recently installed four new hydraulic doors at the Renville County Fairgrounds located in Bird Island, MN. The Renville County Board approached Schweiss looking for a way to open up the event building located at the county's fairgrounds. The event building is used to host live bands, beer gardens and public auctions by Henslin Auction Services. Hydraulic doors seemed like the perfect solution to open up the building and allow easy access to the building for large groups of people.
In order to maximize the space available Schweiss installed four hydraulic doors in the building's sidewalls. All the columns were left in the sidewall of the building leaving the original building structure intact! After installing four hydraulic doors you can now open up the complete sidewall on both sides of the building allowing easy access to the building. During non-fair activities the building is rented out to Henslin Auction Services where they hold public auctions. Henslin uses the building to keep the antiques, collectibles and other items typically found in their auctions dry and safe while still allowing easy access to large groups of people. Schweiss Hydraulic doors provide a nice open space with natural ventilation and additional shade for Henslin's Public Auctions.