Opus One Winery Installs 16 Schweiss Lift Strap Bifold Doors
Mention Napa Valley and immediately visions of beautiful vineyards, exquisite wineries and enticing restaurants leap into your receptive mind.  Yes, Napa Valley is indeed America's most famous and most prestigious wine producing region. Only about an hour's drive from either San Francisco or Sacramento, this splendid hunk of America's geography is surprisingly compact stretching only about 30 miles from north to south. Its width ranges from about a mile at the northern end to about five miles at its widest point near its southern end.  And the Valley has some remarkable boundaries framed by the Mayacama Mountains on its western and northern sides, by the Vaca Mountains to the East, and by San Pablo Bay to the south.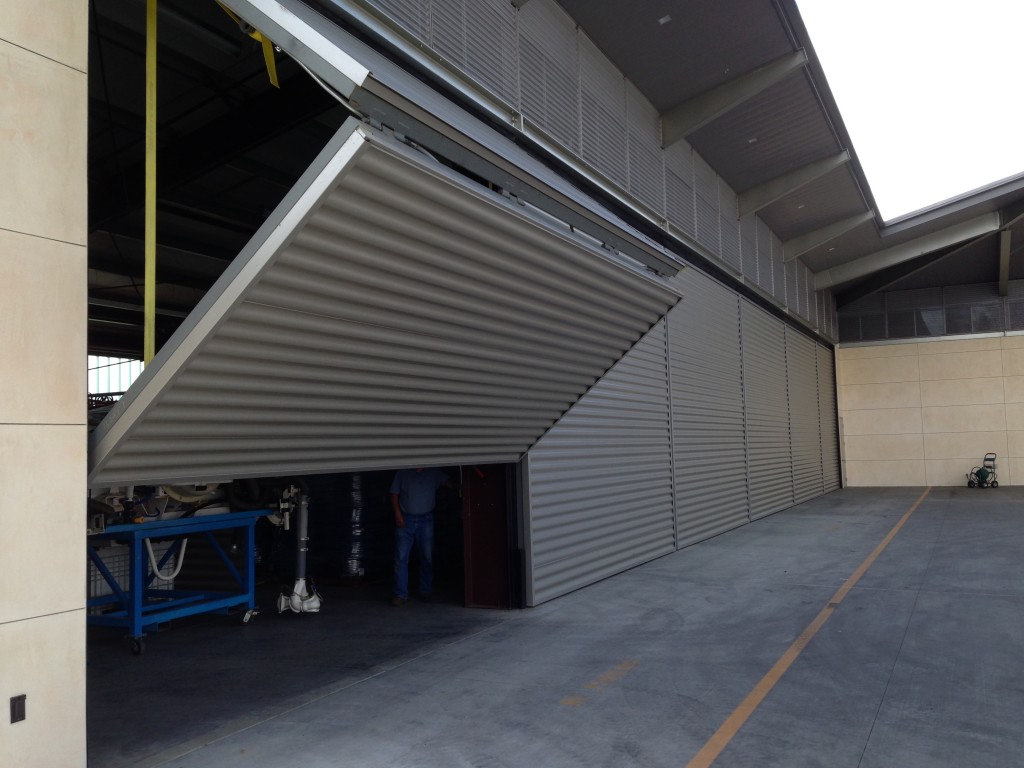 The Napa Valley is home to over 400 wineries, some of the best restaurants in the United States and also (at last count) 16 Schweiss doors, mostly bifolds but a couple of Schweiss hydraulics in that lineup also. Why the growing popularity of Schweiss doors in Napa Valley?  "Dependability!" says Yuan Martinez, vineyard manager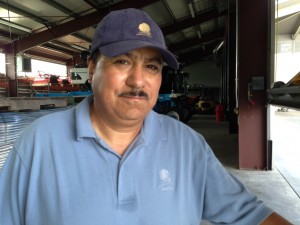 for Opus One Winery at Oakville, CA in the heartland of the Napa Valley.  Opus One Winery has 13 Schweiss doors, installed four years ago on their 'L' shaped maintenance and equipment sheds.
"The doors are really good.  They're strong. They're smooth and quiet. We just haven't had any problems and in our business these doors get opened and closed every day, several times a day for the shop doors," related Martinez.
Because of bigger and bigger equipment, even in the Napa Valley vineyard country, vertical height is important.  "We can handle equipment up to 16′ tall and that's worth a bunch," indicated Martinez and adding, "We're really happy with this system. The straps are strong.  We probably tighten the straps about once a year but that is quick and simple."
Opus One just opened its impressive visitor's center and wine-tasting reception area last fall. Bottles costing $225 and $40 wine tasting experiences are some indication of the pristine opulence of this winery which grows only about 170 acres of vineyard.  "We're likely one of the smaller vineyards and we put tremendous effort into growing super quality grapes.  Because the weather so readily impacts the grape crop each year, it's difficult to predict each season until the harvest gets underway," said Martinez.
Charlie Hughes, one of three maintenance guys that keeps Opus One humming and a 14-year 'electrical handyman' simply says, "We love the doors.  They work great.  The liftstraps are trouble free and that vertical lift eliminates concerns about vehicles or equipment parked too close."
Previous Post Back to List Next Post