Schweiss Doors can help you with all your aircraft hangar door repairs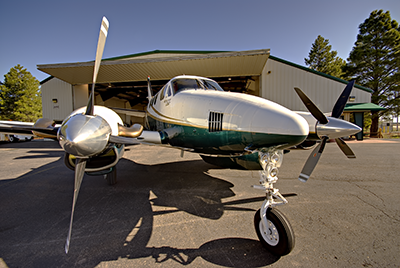 Schweiss Doors has over 35 years of extensive experience when it comes to repairing and installing aircraft hangar doors. We provide thorough, high quality hangar door maintenance in addition to having a wide selection of replacement hangar door parts and components.
Your hangar door is a integral and important part of your building. A well built Schweiss hangar door will protect your aircraft from water, sand and dust and add to the life of your expensive aircraft. So it's very important that you conduct periodic service inspections to prevent any future hangar door repairs.
But things happen, frequent use over the span of years requires maintenance. To avoid damage to your hangar door it's good to have a timely maintenance schedule to follow.
Schweiss Doors can give experienced advice, send out parts for most manufacturers doors, walk you through hangar door repair procedures over the phone with our certified Schweiss hangar door technicians, mail instructional repair data to you or send out one or more of our professional Schweiss hangar door repair technicians to get you back up and running just as if you are starting with a new hangar door.
It's smart to consider upgrades and add-ons to your hangar door to insure safe and proper operation and safeguard against damage to valuable property and human injury from a faulty operating hangar door. Don't hold off on hangar door repairs.
Every hydraulic and bifold hangar door can be equipped with photo eye sensors to stop the door from closing when an obstruction brakes the detection beam. You can take that a step further with a door base safety edge to stop the door if it comes in contact with an obstruction like your valuable airplane or another person. Other upgrades we offer are warning lights and horn, entrance lights, emergency backup systems in case of a power outage, top override and side latch jiggle switches which will disconnect power to your hangar door. Schweiss Doors is big on safety and a repaired hangar door is a safe door.
Big or small, Schweiss Doors can repair or install them all. We have sold, installed and repaired hangar doors at large metropolitan airports, military base and aerospace hangars, remote grass landing strip hangars, hangar homes, airpark hangars, seaplane hangars and hangars on all sizes and types of buildings.
Hangar door owners across the United States and abroad have been asking about our patented, 10-year warranty Schweiss liftstraps to replace their worn out, outdated and unsafe cables. Yes, they do retrofit to other manufacturers bifold hangar doors and you'll be amazed how much better, safer and smoother operating they are compared to conventional cables that other door manufacturers put on their bifold doors.
Another hot item is the Schweiss hydraulic pump and heavy-duty cylinders with spherical bearings, which are low maintenance door saving exclusive Schweiss Door features.
If you need routine maintenance or more involved repair on your existing hangar door, want to replace your current or worn out hangar door or even purchase a new Schweiss hydraulic one-piece or liftstrap/autolatch bifold door, just give us a call. We'll keep you up and flying.
Previous Post Back to List Next Post