For Plane Lovers . . . (Part 6 of a 14 part series)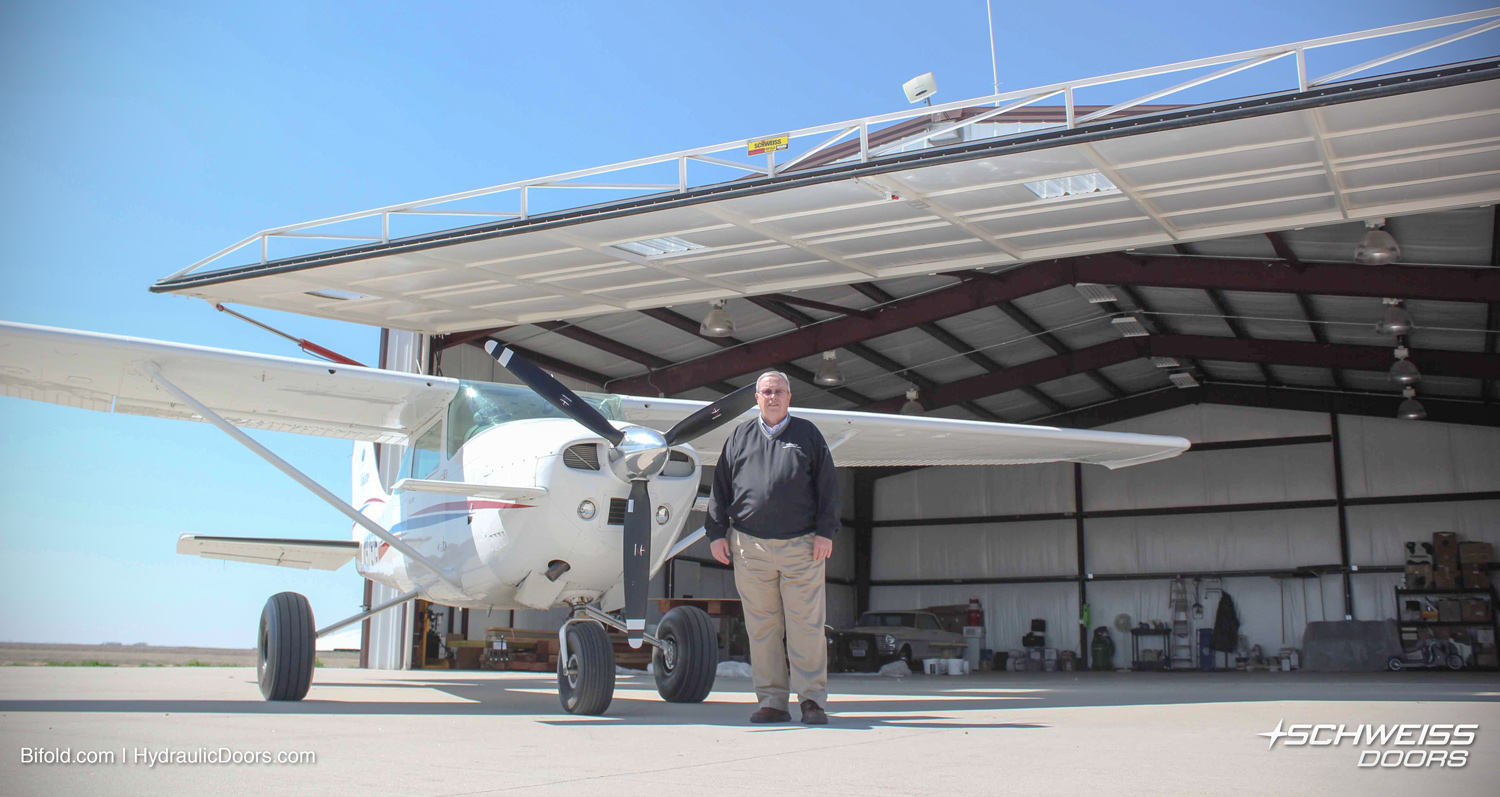 Schweiss Doors Help Dreams Come True
Stan Reiss of Kismet, Kansas came to Schweiss Doors after having a bad experience from another door manufacturer who took his downpayment money, but never delivered or gave him his money back. They told Stan after they went back into business that if he were to order new doors in the future they would sell them to him at a reduced rate. He was leery about that offer and stayed away from them altogether.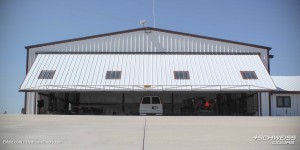 He is now happy with his 54 ft. x 16 ft. one piece hydraulic Schweiss hangar door which he put on a new 60×60 ft. steel building with 18 ft. sidewalls nearly four years ago. The door is wind-rated for 90 mph, has electric photo eye sensors and is equipped with an emergency drill-driven backup system and remote opener.
Stan Reiss got a first-hand introduction to Schweiss Doors after talking to owner Mike Schweiss at the Schweiss booth during the Oshkosh airshow in Wisconsin.
Southwest Family Farms has a Vision Statement of being a highly-organized, profitable, and respected agricultural business. The family is planning to continue their growth, setting a new goal to manage a total of 50,000 acres in the future. Stan and his son, Clint, are both pilots and use a 1979 Cessna 182 Skylane to scout their fields. The plane and other equipment are stored in his new hangar.
"I like the simplicity and strength of the Schweiss hydraulic door, it's very strong. I've had zero issues with it, no leaks, it opens every time, it's a very good door and we're happy with it. We wanted the clearance to be able to put farm equipment in the building too. It also provides a nice shaded canopy; we need that out here," noted Reiss.
---
Previous Post Back to List Next Post