Hurricane Harvey at Rockport, TX Airport
"Those doors in large part are why we have buildings here that are still standing. We lost seven buildings all together for a total of about 90,000 sq. ft. of hangar space. I believe the Schweiss doors are why the buildings that are still standing are still up. On everything etlse we lost the doors and the buildings followed right after. When we rebuild, I guarantee you we will be putting Schweiss doors on these hangars."
Read More...
- Mike Geer, Mgr.
Aransas County Airport
Rockport, Texas
You can bet the owner of this hangar wished his plane was in a hangar with a Schweiss bifold door to protect it.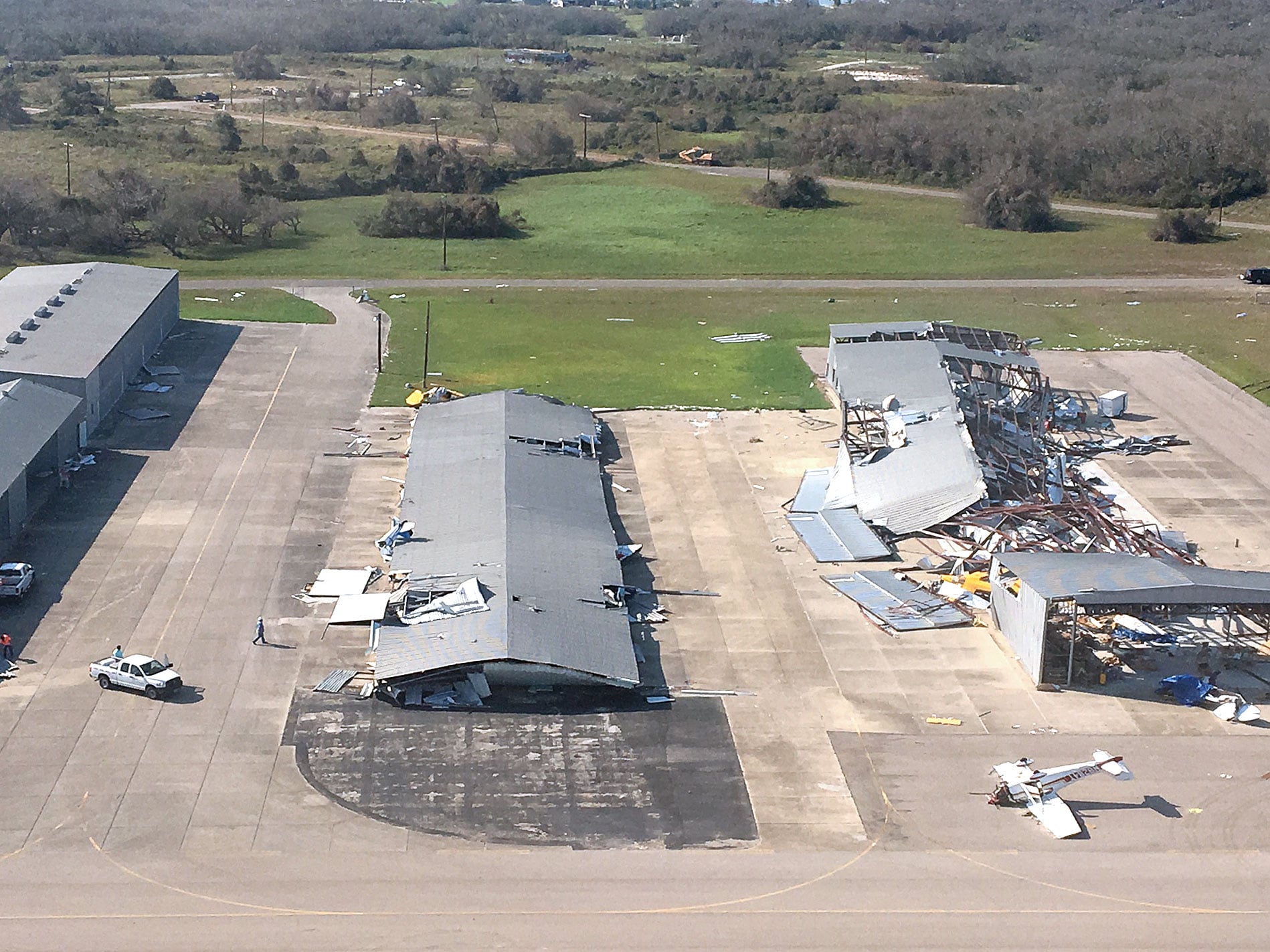 Rockport, Texas was in the direct path of Hurricane Harvey that wreaked havoc on the Aransas County Airport. All the hangars still standing had Schweiss bifold liftstrap doors, those that were destroyed did not.